Certification
Innuovo has been qualified to ISO9001, ISO14001, TS16949 and GJB9001B etc.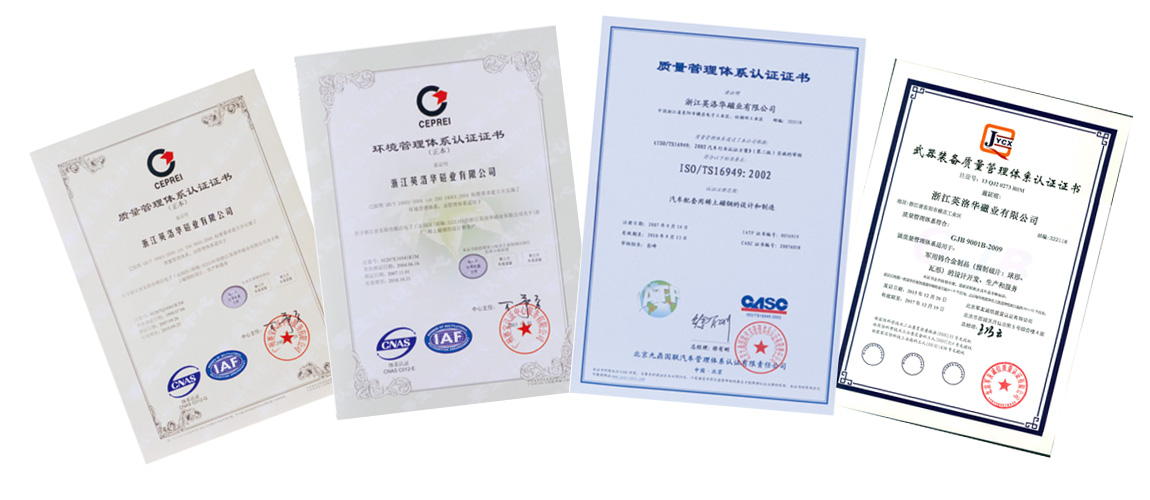 Application Standard‍
According to batch sampling inspection plan in the acceptance quality limit (AQL), the standard applied checks the count sampling procedures and sampling tables (Check for stability of the production process).
Technical Support
Innuovo co-established Zhejiang University-Innuovo R&D Center of New Material with Zhejiang University, and co-established High Performance NdFeB Permanent Magnetic Material Engineering Center with Ningbo Institute of Industrial Technology, CAS.
Test Center
Innuovo Test Center owns complete test equipment which effectively test and controls the processes and products to ensure the high consistency of our quality.